Prayer & Praise
Ask, Seek, Knock
Matthew 7:7-8: "Ask and it will be given to you; seek and you will find; knock and the door will be opened to you. For everyone who asks receives; he who seeks finds; and to him who knocks, the door will be open."
Jeremiah 33:3: "Call to me and I will answer you and tell you great and unsearchable things you do not know."
God wants us to pray. He desires communion with us, He wants to know us, and He wants us to know him. No human activity draws us more deeply into the heart of God than prayer and there is no better way to learn about prayer than by praying.
However, praying is not always easy. We struggle to find the time to pray. Sometimes prayer does not feel natural or spontaneous and we are not sure exactly how to pray. Clearly, God wants us to pray, so much so that when His disciples asked Him to teach them to pray, He gave them and us, the model prayer which teaches us to pray for the things we need to pray for our relationships with others, and, most importantly, to pray our total commitment to bringing about His kingdom on earth, here and now.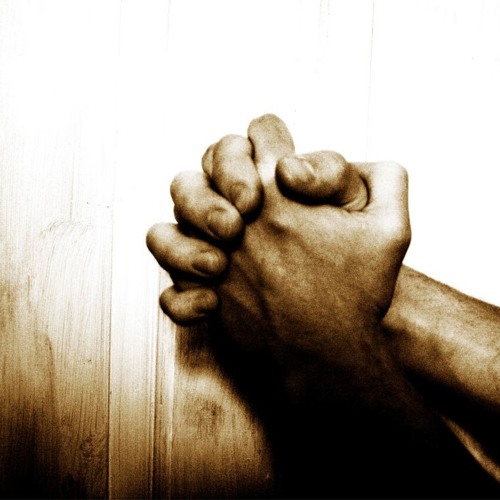 Prayer requires that we submit ourselves to God and trust that his answers to our prayers will be what is best for us, His beloved children.
So, is there a "right" way to pray? Anne Lamont claims the best two prayers she knows are 'Help me, help me, help me" and "Thank you, thank you, thank you". God's love for us is greater than our ability to utter "good prayers" or even deeply felt prayers. Whether your experience of prayer is easy or difficult, know that in prayer, you will always meet God.
As you pray, here are a few thoughts to remember:
It is our faith that causes us to pray. Like children coming to their parents for help, we should come to God for help, trusting that He will answer our prayers in the best possible manner, out of His infinite love for us.
As difficult as it may seem, try to find a time and place where you can be with God without interruption. Finding time for solitude creates a space for God in our busy, often chaotic, lives.
In this special time read and reflect on scripture. Listen to what God may be saying to you through His Word.
When you are unable to pray alone, ask others to pray for you.
Some people find it helpful to use written prayers. This site provides a number of prayers for different people and situations as well as some simple forms of prayer for use at different times of the day.
Philippians 4:6-7: Do not be anxious about anything, but in everything, by prayer and petition, with thanksgiving, present your requests to God. And the peace of God, which transcends all understanding, will guard your hearts and minds in Christ Jesus.